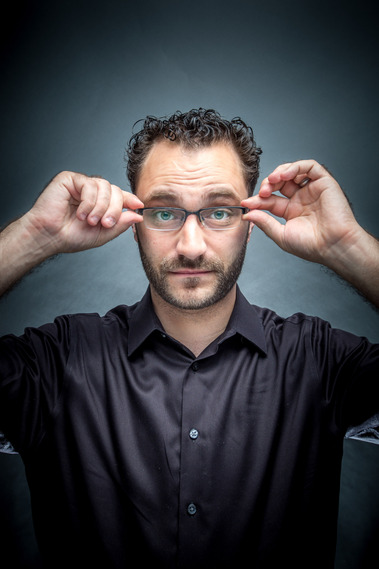 "Create dope art with meaning." - Ridwan Adhami (yes I quoted myself)
I have been fortunate to have a 15+ year career as a multidisciplinary creative thinker and doer. As a child, I always loved playing around with ideas and making things, who knew I could make a living out of it as a Creative Director when I pretended to grow up?
Over the course of my career, I have been blessed to work with and build teams that have executed impactful visually striking campaigns and projects for a wide variety of clients and organizations.
For the past ten years, my focus has been in the non-profit humanitarian relief and development sector as Creative Director and Director of Marketing and Communications for Comic Relief US, IRUSA and Penny Appeal USA. It has been immeasurably humbling and satisfying to build and lead full in-house creative teams to create full digital, print, video, and social fundraising and awareness campaigns around some of the biggest manmade and natural disasters facing our fellow human beings.
To balance all that heavy subject matter and maintain my sanity I have managed my own creative studio for freelance work under the banner of RidzDesign since graduating university at NYIT. Here are just a few highlights:
I have directed, shot, and edited music videos totaling over 5 million views on YouTube.

I successfully Kickstarted, wrote, photographed and published my own coffee book, 366 - Photo A Day - A Daily Photographic Journey.

And recently I collaborated with famous street artist Shepard Fairey and the Amplifier Foundation on the 'We the People' campaign that has garnered worldwide attention and even led to my first Ted Talk.

This just the beginning of my creative journey and I welcome any challenge and adventure to come.
I currently live in the Montclair, NJ area with my wife and daughter.
Creating Art with Purpose and Patience | Ridwan Adhami | TEDxTysons | June 2017
A powerful image of Muslim American identity and strength created almost 10 years ago returns to relevance to an even wider audience. Photographer Ridwan Adhami recounts the linked inspiration and journey of both his career and this image.
This talk was given at a TEDx event using the TED conference format but independently organized by a local community. Learn more at https://www.ted.com/tedx
What I Do?
Creative Direction - Art and Design Direction - Brand Development - Campaign Strategy and Planning - Motion, Film, Sound and Video Design and Production - Photography - Print and Digital Graphic Design - Experience Design - Live Event Production - Team Building, Mentoring, and Management - Digital Marketing and Advertising - Public Speaking and Storytelling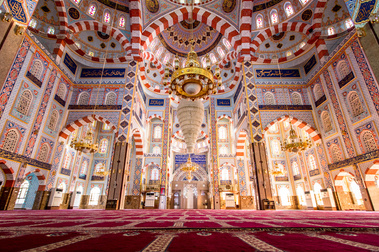 Places I've Adventured In
England • Somalia • Germany • Greece • Ireland • Jordan • Lebanon • Palestine • Kenya • South Africa • Myanmar • Thai Land • Syria • Bangladesh • Nepal • Iraq • Turkey • Bahamas • Bosnia • Canada • Ethiopia • South Sudan • France • Sweden • Spain • Egypt